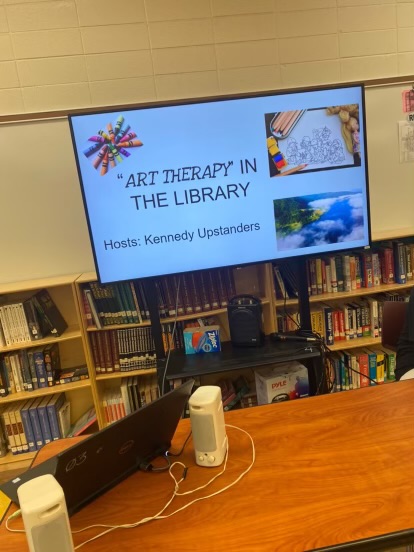 "I came here to relax and see what this little event had to offer," said Karen Avila, a participant in the 'Art Therapy' being held by the Upstanders club. 
   The Kennedy  Upstanders Club put out coloring books and played relaxing music for students on Thursday, September 7th, allowing whoever wants to join just relax. 
   The librarian and Upstanders Club homeroom advisor Marina Cedillo said that they landed on the idea of coloring and putting music on.  
   Cedillo also stated The Upstanders have a new leadership class with Mx. Brown, where they will be planning different events throughout the school year. They hope to do more events for the awareness months. 
Story continues below advertisement
  "I'm really happy that I came here, this was so relaxing," said a student in passing. A lot of students appreciated the relaxing atmosphere and hope for more events like this.